Packaging Migration Testing services
Migration of substances from Food Contact Materials, could alter organoleptic food characteristics, deteriorate product quality or endanger human health. To prevent Food Contact Materials (FMCs) from being a source of chemical contamination, QACSFOOD laboratories provide a wide range of packaging tests, including accredited Migration analysis. QACSFOOD's packaging testing services stay in accordance with National, European and International regulations. More specifically we:
Follow European regulation (EC) 1935/2004
Provide accredited sensory testing services
Offer European regulation (EC) 10/2011 compliance and perform Total Migration tests with all food simulants (A, B, C, D1, D2, Ε)
Specific migration testing is carried out based on the EN 13130: 2004 standards
Detect lead, cadmium, mercury, and pentachlorophenol (PCP) for paper or cardboard
We test
Active and intelligent materials and articles
Adhesives, Ceramics / Glass, Metal and alloys
Paper and board, Plastics, Regenerated cellulose
Rubbers, Silicones
Varnishes, inks and coatings
Recycled materials
Others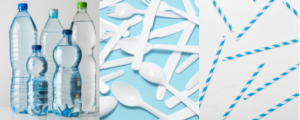 QACSFOOD follows the general safety principles of the harmonized framework for all packaging materials Regulation (EC) No 1935/2004 concerning materials in contact with foodstuffs. It also takes into account EU's most comprehensive specific measure for plastics, EU no. 10/2011.